April 14th, 2015
Rapt Aerial Dance is a professional aerial dance company based in Austin, Texas, specializing in spellbinding performance. This video recap is from one of their fundraising events, the Blind Tiger Aerial Soiree, that was held at Brazos Hall in January 2015, featuring performances by Rapt Aerial Dance and live music by the Wilhelm Scream, along with other amazing vendors from the Marvelous Vintage Tea Party to the Cupcake Bar. Hair and makeup by Sirens Salon.
 Rapt Aerial Dance presents the Blind Tiger Aerial Soiree @ Brazos Hall 01/22/15 from Magic Spoon Productions on Vimeo.
March 22, 2015
I'm excited to finally share my dear friend's magical, music-filled wedding day!!! I met Chris several years ago in San Antonio, where he is one of the hardest-working musicians around, and with Libby by his side, they have blossomed a MadLaw love that is truly inspirational. Their picture-perfect wedding day took place at Libby's family ranch, and with a little help from their friends, they ended the night in an unforgettable way that you will just have to watch to see for yourself! Congratulations to this wonderfully talented couple and may you always hit the high notes!!!
 MadLaw Love: Chris & Libby's Wedding from Magic Spoon Productions on Vimeo.
March 14, 2015
HONK!TX Festival of Community Street Bands is a FREE music festival that builds community in public spaces through the power of music. HONK!TX is excited to return to Austin for our fifth fantastic year and we will be taking marching band madness to the streets from March 27th-29th! This year, scores of musician will descend once more on the city of Austin to bring you the big, bold and brassy musical mayhem HONK!TX is famous for. Three days of music, free and open to the public, from Friday through Sunday. HONK!TX is a nonprofit, community-driven festival that brings brass bands from around the country to perform absolutely free in the public spaces of Austin, TX.
 HONK!TX 2015 Promo Video: 5 Years Celebration of Community Street Bands from Magic Spoon Productions on Vimeo.
January 15, 2015
I jumped at the chance to film this amazing performance when director Rudy Ramirez reached out to me and described it as "a dark fairytale adventure about a family that, for centuries, has had their children stolen by a fairy. Think Labyrinth, Neil Gaiman type stuff: funny, twisted, very magical." Sold. CHANGELINGS opens tonight at The VORTEX and runs through Feb 7th. You should make every attempt to come watch this wonderfully twisted theatre performance! Here's a teaser:
 CHANGELINGS Teaser Video from Magic Spoon Productions on Vimeo.
December 18, 2014
The Austin Bike Zoo is hands-down one the coolest & most creative collective of artists and bike enthusiasts that I have had the pleasure of being apart of! I recently produced these two videos to showcase the Bike Zoo's versatility to provide a family-friendly and unforgettable experience that can artistically light up the night!
 Festival Adventures with the Austin Bike Zoo from Magic Spoon Productions on Vimeo.
 Family-Friendly Fun with the Austin Bike Zoo from Magic Spoon Productions on Vimeo.
October 24, 2014
I've never photographed a more beautiful bride!!! All the love and congratulations to my stunning sister Stephanie and her husband Steve on celebrating a wonderful wedding weekend filled with family, friends and unforgettable memories!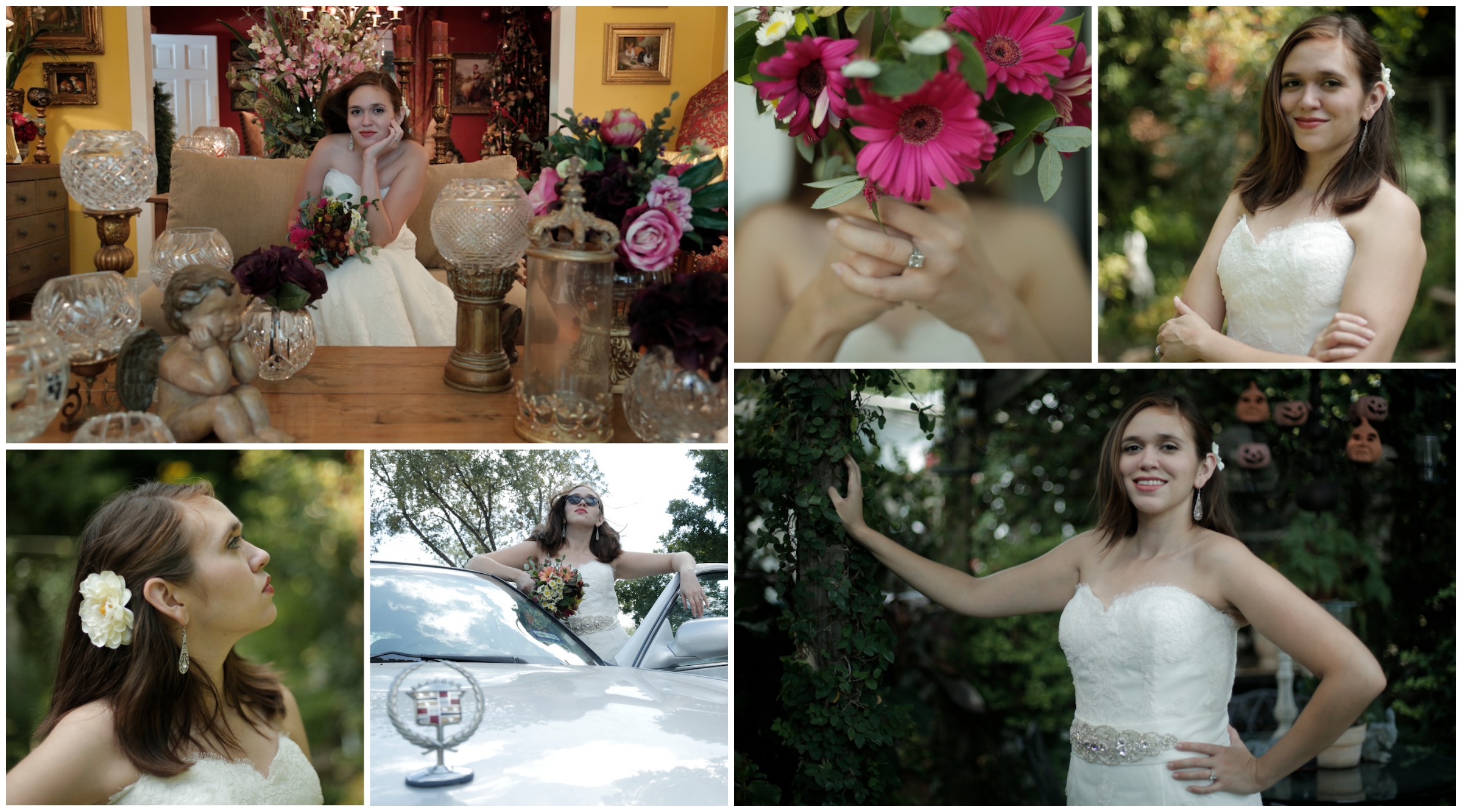 October 10, 2014
CommuniCare Health Centers is a full-service primary healthcare system serving in both Bexar and Hays counties. We offer an array of services including pediatric medicine, family medicine, senior care, women's health, podiatry, dental, behavioral health, minor surgery clinic, WIC services, vision care and pediatric speech therapy. We deliver our care through nine clinic locations utilizing integrative primary care practice, highly trained healthcare providers, state of the art diagnostic equipment, and electronic health records.
 CommuniCare Gala Video from Magic Spoon Productions on Vimeo.
September 14, 2014
Annie is a dancer, strong as hell and driven. After witnessing the fall of the twin towers, Annie heads to Japan to study Butoh, looking for a dance form that expresses the destruction she can't comprehend. Ten years later, Annie is diagnosed with stage four cancer and returns to Butoh to prepare for her final dance. Written by Katie Bender and staged in collaboration with celebrated director Rudy Ramirez and choreographer Abel Coelho, Still Now confronts us with the accelerated motion of a woman learning and losing her body, accompanied by the doctors, teachers, friends and lovers that become her partners in movement, to ask the question: what can our bodies teach us that our minds cannot fathom?
Directed by Rudy Ramirez, winner of three B. Iden Payne Awards for Outstanding Direction, and by choreographer Abel Coelho, whose work has been throughout Europe, Asia, Australia and the Americas. Still Now was recently honored by inclusion on the Kilroy List, the first annual industry survey of excellent new plays by female playwrights, and was a nominee for the David Mark Cohen New Play Award. Still Now opens on September 12th at City Theatre, running through October 4th.
 Still Now Performance Trailer from Magic Spoon Productions on Vimeo.
September 10, 2014
With a mix of affordable and market rate homes, along with commercial spaces to foster economic growth, The Chicon is more than just a condominium development – it's a manifestation of the legacy, culture and future growth of East Austin. One of the only affordable mixed-use condominium projects in such close proximity to downtown Austin, The Chicon aims to fit into and support the area instead of changing it, through positive, sustainable growth.
 The CNRC Introduces The Chicon from Magic Spoon Productions on Vimeo.
September 2, 2014
As promised below, here are the 2014 Texas 4000 team videos that I produced and edited last month. Words can't express how inspiring this organization is! If you would like to see more videos from this year's Sierra, Rockies and Ozarks Routes, plus a bonus Day-70 video, check out my Texas 4000 Vimeo Album.
 Texas 4000 Tribute Gala Feature Film from Magic Spoon Productions on Vimeo
 Texas 4000 Team Summer Song: "Best day Of My Life" from Magic Spoon Productions on Vimeo.
August 8, 2014
Congratulations to the 2014 Texas 4000 for Cancer team!!! After cycling 70 days from Austin, TX they have finally made it to Anchorage, Alaska on a picture perfect day. I've had an amazing time spending the last few days with them and hearing all the stories from their summer adventures. They collectively raised over $600,000 this year and are an inspiration to the world. I am eagerly looking forward to producing all their team videos and content for their Tribute Gala later this month!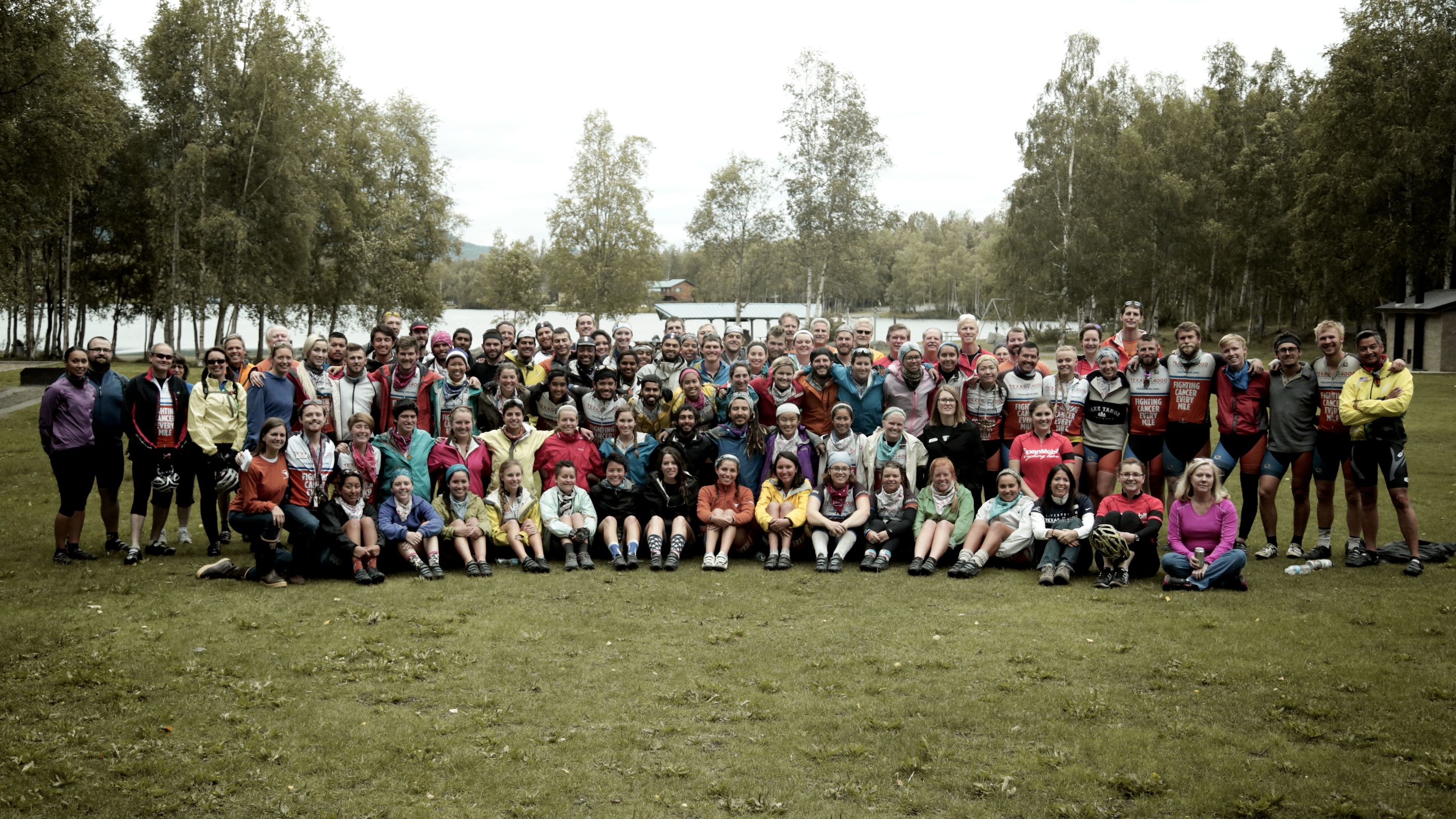 July 6, 2014
It's always special when I get to shoot a wedding for my friends and I recently had a blast getting to do so for Bill & Hayley in San Antonio! Their big day was nothing but smiles and the entire night was full of love and vibrant energy, from their beautiful ceremony down to the lively reception. It was wonderful to celebrate the day with their family & friends, cheers again to the amazing couple!
 Hayley & Bill Wedding Video Teaser from Magic Spoon Productions on Vimeo.
June 18, 2014
Sky Candy and B. Iden Payne award-winning director Rudy Ramirez are thrilled to announce their collaboration on COSMICOMICS, an aerial theatre adaptation of the internationally beloved short stories of Italo Calvino. This dazzling, romantic aerial theatre show for the whole family runs for two weekends only, June 21 – 29 at the Rollins Theatre at the Long Center. COSMICOMICS will draw from the aesthetics of silent film, commedia dell'arte and turn-of-the-century circus arts to tell stories of climbing ladders to the moon, the love-life of the last living dinosaur, and why the ultimate answer to the question "Why are we here?" just might be "pasta."
 Sky Candy presents COSMICOMICS (Performance Promo Teaser) from Magic Spoon Productions on Vimeo.
June 10, 2014
Right Side / Wrong Side is a border sculpture installation by San Antonio based artist Bill FitzGibbons. I've documented Bill's light art in the past in various cities across the country such as Knoxville and Seattle, but filming this project has been hands-down my favorite of his work! This powerful performance blends his art with live choreography, featuring dancers from both the United States and Mexico. As FitzGIbbons describes it, "Right Side/Wrong Side is a sculptural response to a geo-political situation that is being imposed on two cultures that are more similar than they are different. This artwork is not only a standalone sculpture, but also a platform for a mutli-cultural dance performance intervention. This artwork is in alignment with my approach to my public art projects as social sculpture. One of my main concepts of social sculpture is that by having art as part of the built environment it becomes accessible both physically and conceptually to the whole of the public. This idea also embraces ephemeral artwork in the public domain such as temporary installations and performance art."
 Right Side / Wrong Side from Magic Spoon Productions on Vimeo.
April 6, 2014
I love it when my friends get married and I love it even more when I get to be their photographer! Andy and Zoe's big day at Red Corral Ranch was truly one to remember. I couldn't think of a more perfect day from start to finish… It's pretty hard to top a White Ghost Shivers ho-down at your reception!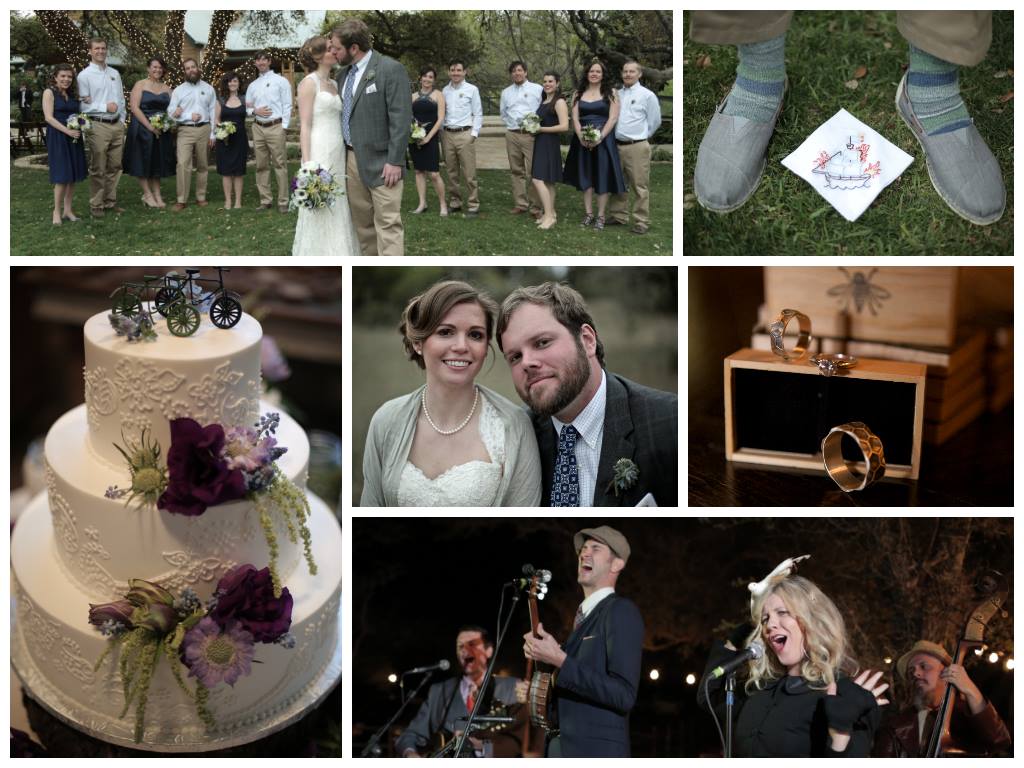 March 24, 2014
I am super excited to finally premier the "Lion Queen" music video that I filmed and edited for Nikki Borodi, a multi-talented musician, clown, aerial acrobatic, yoga instructor and artist of countless dimensions. It was such an honor to get to film with her primarily on location at my own house and a few other Austin locations.
Nikki Borodi "Lion Queen" Music Video from Magic Spoon Productions on Vimeo.
March 20, 2014
Tonight is the debut performance of Bill FitzGibbon's border sculpture installation entitled Right Side/Wrong Side. It will be on exhibition in McAllen, TX until September at the International Museum of Art and Science. I will be filming a live choreographed dance performance at the exhibition opening as well as at the actual US-Mexico border in Brownsville on Saturday March 22nd. Check out the video below to see a sneak preview of Right Side/Wrong Side and keep an eye out for the full length performance, which will be hitting the blog and website by the end of April.
Right Side / Wrong Side Performance Teaser from Magic Spoon Productions on Vimeo
March 5, 2014
Mardi Gras may be over but March Madness is just around the corner as HONK!TX returns to the streets of Austin on March 21-23 for a free 3 day music festival featuring marching bands from all across the country. Performing an array of genres ranging from European Klezmer and Balkan, to New Orleans second-line brass music, spectacular bands will come from far and wide this year to transform everyday locations around Austin into organic stages, where the line between crowd and performers dissolves and music, mirth and mayhem are born. Check out this promo from HONK!TX 2013 to get a sense of the march madness that's in store!
2014 HONK!TX Promo Video from Magic Spoon Productions on Vimeo.
February 24, 2014
Last week I found out that my short film about the Austin Bike Zoo was selected to be one of 12 films screened at the Faces of Austin showcase during SXSW. The Austin Bike Zoo's Human Powered Puppetry is dedicated to inspiring communities through the creation of unique human powered vehicles, bicycle-based theatrical performances and educational programs for youth. Our work was born out of a passion to combine the beauty and strength of human movement with the artistry and theater of puppets and a dedication to creating interactive works which engage our community.
The Austin Bike Zoo: Pedal Powered Puppetry from Magic Spoon Productions on Vimeo.
January 31, 2014
We had a blast filming the last two days with the lovely and all-around talented Nikki Borodi from Oakland, California. She was in Austin for the week so we connected to shoot a music video for her track Lion Queen at some really awesome locations including my piano painted staircase which is pictured below. Words can not express how excited I am to edit what will be an amazing video for her. In the meantime, here's some stunning eye candy to hold you over!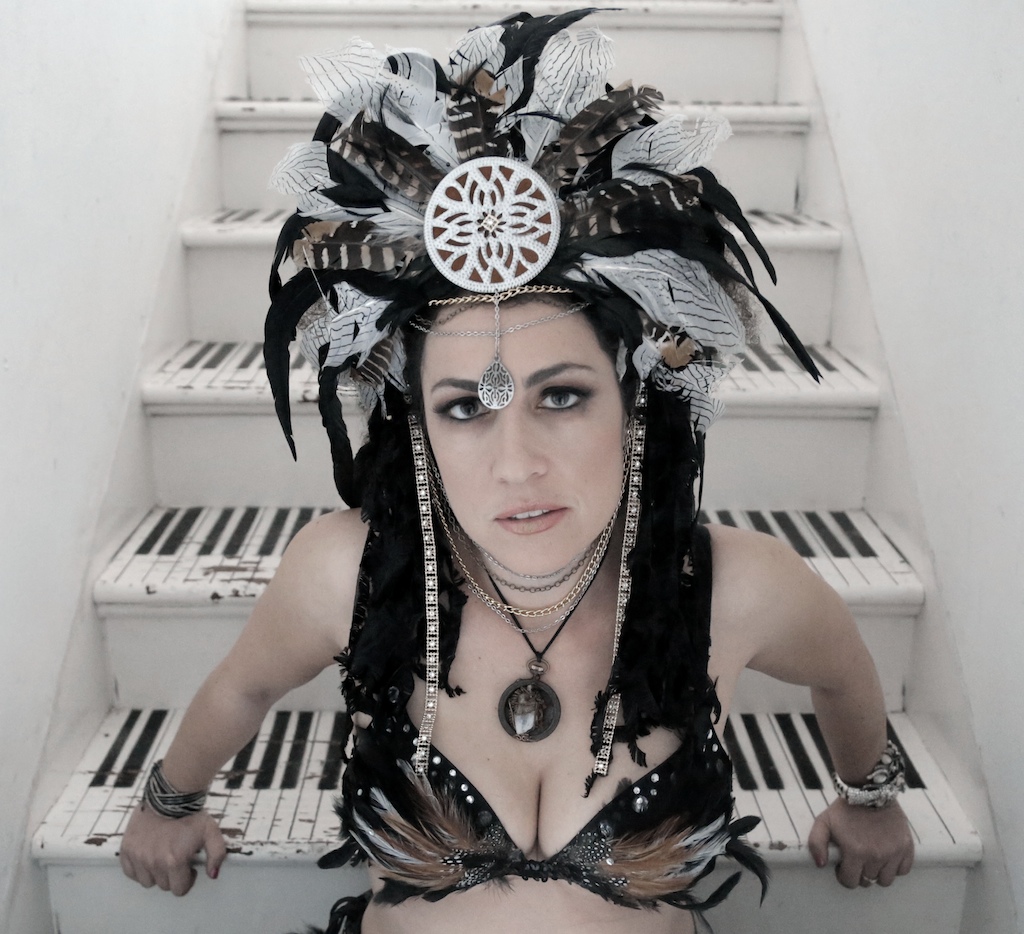 January 21, 2014
During the summer of 2008, I accomplished something that only a select few people in the world have ever done: I spent a life-changing 70 days cycling more than 4,000 miles from Austin, Texas to Anchorage, Alaska with an organization called Texas 4000 for Cancer. Texas 4000 was founded in 2004 by University of Texas student Chris Condit. A cancer survivor of Hodgkin's lymphoma, Chris wanted to give back to those who helped him fight cancer and to instill hope in the countless others fighting this disease. In the ten years since Texas 4000's inception, 450 student riders have biked more than 2 million miles to spread awareness and hope in the prevention and treatment of cancer. To date, Texas 4000 has proudly raised more than 3.5 million for the fight against cancer.
As an alumni now, it has been an honor to work with the organization over the last several years to produce media content that helps further spread our mission of Hope, Knowledge and Charity. I recently filmed and edited the following video as a submission for the upcoming Faces of Austin film festival.  This "through-the-years" retrospective takes a look back at Texas 4000 over the last 10 years through the stories of past alumni riders.
Texas 4000: 10 Years of Cycling Towards the Cure for Cancer from Magic Spoon Productions on Vimeo.
Texas 4000 is dedicated to fighting cancer by sharing hope, knowledge and charity. We cultivate the next generation to lead the fight against cancer through our cornerstone event, a more than 4,000-mile bike ride from Austin to Anchorage. Texas 4000 is a community of cancer fighters. Our riders, all University of Texas students, are the heart of the organization. They train, fundraise, educate, and bring hope to those with cancer during their 70-day bike ride from Texas to Alaska. For more information or to get involved, please visit www.texas4000.org
January 15, 2014
Tulip: Jesca Hoop featuring Erika Wennerstrom from Magic Spoon Productions on Vimeo.
Jesca Hoop is an American singer-songwriter and guitarist from Northern California. She stopped in Austin at the end of last year in between current tour dates to record with some of Austin's finest musicians and producers and I was brought in to record the session. Tulip features Erika Wennerstrom of Heartless Bastards. For more information on Hoop's upcoming UNDRESS release visit www.pledgemusic.com/projects/undress